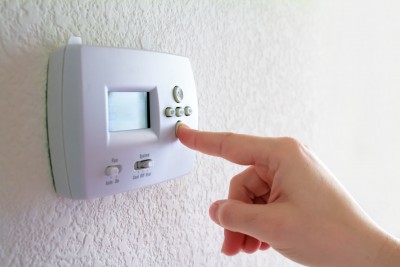 A Flex Alert is an urgent call to Californians to immediately conserve electricity and to shift demand to off-peak hours (after 6 p.m.). The Flex Alert campaign is an educational and emergency alert program that informs consumers about how and when to conserve electricity.
By participating in the campaign, Californians have achieved high levels of conservation during heat waves and other challenging grid conditions such as wildfires or when major power plants or power lines are unavailable.
When a Flex Alert is called, what can I do?
At home and at work, do these three actions:
| | |
| --- | --- |
| | Turn off all unnecessary lights, computers, and appliances. |
| | Adjust your air conditioning thermostat to 78° or higher. Use a fan when possible. |
| | Postpone using major appliances and equipment until after 6 p.m. |
Take a look at other tips to save energy and prevent power outages during a Flex Alert:
Who issues a Flex Alert?
A Flex Alert is issued by the California Independent System Operator (ISO) who monitors and provides early warnings of possible electricity outages, allowing the public to better prepare for service interruptions and encourages energy conservation that may help prevent blackouts from occurring. The grid operator decides when and where conservation will be helpful in reducing the strain on the power grid.
Take a look at Today's Outlook of supply and demand as forecast by the ISO.
When current system conditions and forecasted demand indicate immediate conservation is needed, the ISO issues a Flex Alert. Businesses, local government, and residents are notified through media and email to reduce energy use.
When possible, Alerts are regionally targeted to where the system is stressed.
How is a Flex Alert communicated?
When the ISO issues a Flex Alert, officials notify media and the Flex Alert campaign. The campaign then announces Flex Alerts through media, web, direct emails and texts, social media, and the Flex Alert Network. The ISO also displays energy demand on their graph of the day's energy outlook.
Sign up to receive Flex Alerts directly on our homepage. If you are part of a business or organization, consider forwarding emergency notifications to your staff, members, or listserve(s).
Also
follow Flex Alert on Twitter and Facebook.
What causes electrical power reserves to be low?
Reasons for low reserves may include:
High peak demand
Unplanned generation outages
Transmission line overloads, losses, or limitations that can sometimes occur as a result of fires
Adverse, humid, hot weather and heat storms.
When is a Flex Alert issued?
Ideally, a Flex Alert is most effective when issued a day in advance of when conservation is needed so that there is time to adjust electricity usage ahead of time such as turning thermostats off before leaving for work.
However, grid emergencies can happen suddenly and for a variety of reasons, so if conservation can help, the ISO will issue a Flex Alert.
Enroll in Demand Response Programs offered by your utility.
Demand Response Programs typically provide incentives and other benefits to customers who can reduce their power when energy supplies are low. These programs help ensure reliable and affordable power for all Californians and are available to most commercial customers and some residential customers. View the utility-offered Demand Response Programs.